Lori Brinck

Originally from the Upper Peninsula of MI, I traveled to Virginia Beach to visit a friend and loved it so much I decided to make it my home. Now, almost 20 years later, I still reside in Hampton Roads with my husband and our two dogs. When not busy in real estate I enjoy golfing with my husband, working out and experiencing the many wonderful restaurants here in the area. As your local REALTOR I understand buying and selling a home is one of the biggest events in your life. I want to be YOUR Realtor. As your trusted, professional real estate partner, I will help you find the best home in your area within your price range. Together, I will sell your home for as much as the market will bare, as quickly as possible!
PAMELA DUNN: Born and bred in London, England, Pamela Dunn, a British Import, has come to love this country as her own. She landed on our shores in December 1997, to begin life as a U.S. military spouse, after falling in love and marrying one of our U.S. service men. Pamela's husband, to this day, affectionately maintains that he rescued her - although she is not entirely sure from what! Her childhood passion of being in real estate and unwavering desire to serve others has translated into a successful career. She is literally living her dream and considers it an honor to serve people like you, in all your real estate needs. Pamela Dunn will tell you there are no problems, only solutions waiting to happen, AND there is nothing a nice cup of (preferably PG Tips) tea won't solve ... yep, she's definitely British! Her integrity and dedication to provide the best service to each and every one of her clients, guarantees that whether, buying, selling or investing in Real Estate, you (and your referrals) are in expert, caring hands. That ever positive spirit, quirky sense of British humor and "above and beyond" service will get you every time! When you meet Pamela you'll know instantly that this great British Import is definitely a keeper. With Pamela Dunn... "It's not about real estate, it's about YOU!"

SPECIALIZING IN: The Hampton Roads area from Virginia Beach to Williamsburg, Virginia, Smithfield & Suffolk. Whether relocating to or from Virginia - I can help! I have access to some the best Realtors in the Country and connecting you is a seamless, simple process and best of all the service is FREE.
Jack wilson

Jack is a lifelong resident of Virginia Beach and first obtained his Real Estate License in 1983. Jack and his family, wife and 5 children attend Vineyard Community Church where Jack and his wife are members.
Jack received a call in September of 2011 to joined Keller Williams Realty Town Center and after a long career with another large company in the area where he received awards for sales and listing excellence, Jack made the decision to make the move to Keller Williams Realty to better serve his clients.
Jack prides himself on serving and protecting his clients and is a supporter of The Virginia Beach Education Foundation, The Virginia Beach Public School System, The Virginia Beach Fire and Rescue Department and The Virginia Beach Police Department and has programs with these facilities in helping them with their Real Estate needs.
With Jacks long tenure in the Real Estate industry, his goals are making sure his clients are comfortable and protected from the start of the home buying or selling process, to the very end and focuses on his clients best interest in their home buying or selling experience.
Maryann Krzywicki
I love working in the real estate industry my passion is helping my clients with all of their real estate needs. My focus is on customer service and helping them to understand the market and how it works beginning to end. I'm here to walk them through the whole process with buying or selling their home.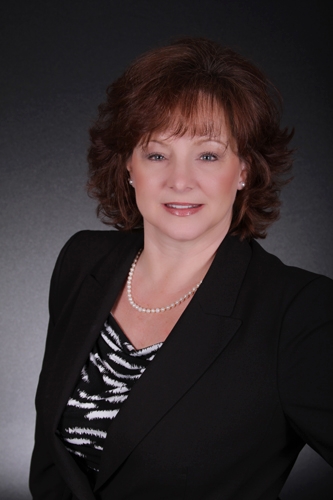 Deanna Wilson
Real Estate is one of the most important and exciting investments you can make. So, having a Trusted, Proactive Real Estate Adviser to assist you every step of the way is essential.

As a lifelong resident of Hampton Roads, I am very familiar with the area so I can best assist you whether you are searching for that perfect home or needing to sell your current one. Every client is important to me, both as a client and a person. My goal is to do such a fine job that you will call me every time you have a real estate need, and trust me enough to refer me to your friends, family and business associates.
Let Us Know How We Can Help …